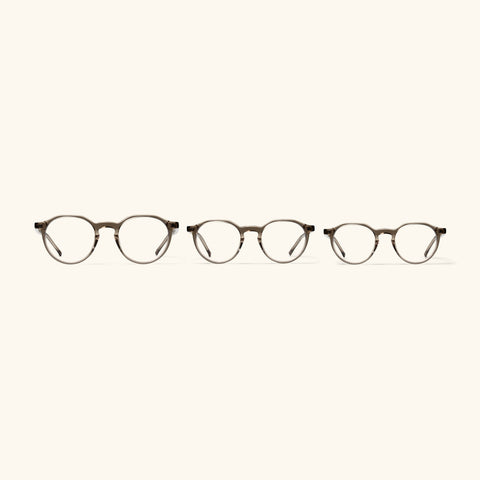 Here's a rough guide to the sizing of our product range
Great design to more people
The standard sizing system within eyewear never made any sense to us.
Why aren't there more sizes than one or two for a classic eyewear style? And why can't kids have the same styles as adults, just as with a pair of jeans or a white t-shirt?
BIOBIO is a lot about sustainability, but offering great designs to more people is equally important to us. This is why we create designs for all sizes.